Massage Chairs for Pain Relief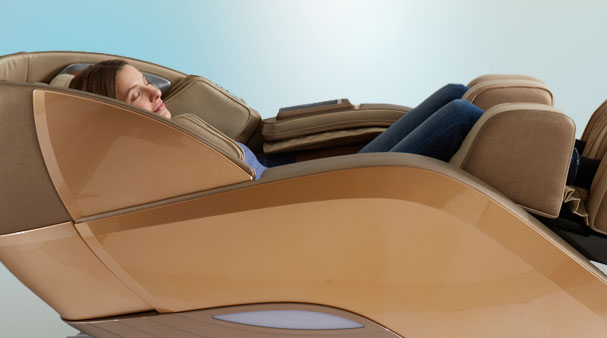 A good massage can do wonders for relieving tension and back pain, but a therapeutic massage is not always convenient or available. Premium massage chairs are a great substitute that many find help better than human hands. Getting a massage in the privacy of home, along with convenience and time efficiency, are the major reasons why some are opting to go with a massage chair as a potential means to ease their pain. Users love the perk of having numerous areas of your body being worked on simultaneously.
How Massage Can Benefit You
There are many beneficial reasons for owning a massage chair, as comprehensive research has proven over the years. According to the Mayo Clinic, massage can be an effective treatment for reducing stress, pain, and muscle tension. And some studies have found massage may be helpful for:
Anxiety
Digestive Disorders
Fibromyalgia
Headaches
Insomnia related to stress
Myofascial Pain Syndrome
Soft tissue strains or injuries
Sports injuries
Temporomandibular joint pain
In a Harvard Medical School Publication, it was noted that therapeutic massage is now recognized as a legitimate therapy for some painful conditions, not just a luxury. It can possibly help to "close the pain gate" by stimulating competing nerve fibers and impeding pain messages to and from the brain.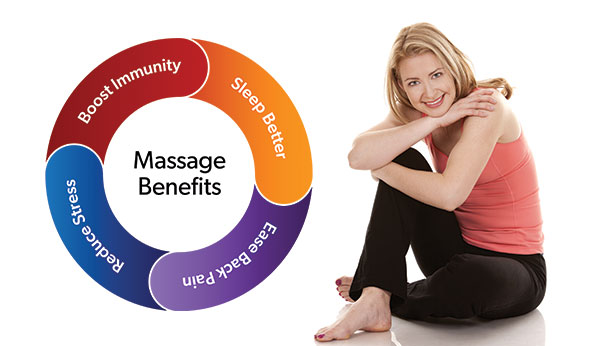 The Science Behind It
Massage improves venous and lymphatic flow throughout the body. By manipulating the muscles, blood flow is able to increase throughout the body. Increasing blood flow facilitates the circulation and absorption of nutritional elements into the muscle tissues.
Endorphin levels, the "feel good" chemicals that run through the body, are increased from the power of massage. Increasing their levels induces positive results. Among other benefits, increasing endorphin levels has been correlated with quicker recovery, reduced pain, and reduced anxiety.
Massage Chair Features That Help Ease Pain:
3D/4D Massage:

 

The 3D rollers are able to push out further, deeper into your body and the 4D variable speed movements mimic the motions of human hands. The mechanism moves up and down, side to side and in and out for maximum penetration and effectiveness down the length of your spine and into your glutes.
Heat:

 

Not only is it warm and cozy, but the heat setting also loosens tight muscles and opens up your body to fully experience the benefits of massage. Heat therapy helps with blood circulation, loosening muscles, allowing them to become more flexible.
Adjustable Intensity:

 

Massage doesn't have to be painful. Some days you might need a deep-tissue massage while others you may just want gentle pressure. Most massage chairs have adjustable intensity levels so you can customize your experience to your needs.
Auto Programs: Preset, easy-to-use auto programs allow you to choose a program that fits your mood or pain level. From specific target areas like low back and neck to extension programs, sports refresh, and working relief right at your fingertips.
Zero Gravity:

 

In a zero-gravity position your legs can either be leveled with your back or elevated above your heart. This distributes your weight and reduces stress on your back and neck with the additional benefit of improved circulation throughout your body
Hand/Arm Massage:

 

Armrest airbags along the sides of the chair provide soothing air compression massage to tired forearms and hands to help enhance circulation throughout these overused areas.
Foot Massage:

 

Most Infinity chairs feature triple shiatsu rollers per foot along with the squeeze of air compression massage to provide reflexology relief throughout the body. Massaging the feet can help with joint pain and ease muscle soreness.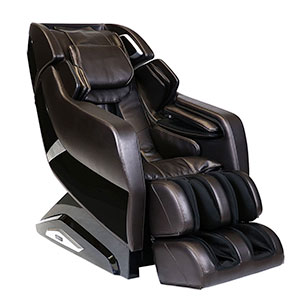 A massage chair can be an integral part of your pain management strategy. In your search for a massage chair, just be mindful of your personal preferences and pain points. Read online reviews, ask for your friend's opinions, or even consult with your doctor to find your perfect fit.
For any questions contact one of our expert staff members at info@remedychairs.com or call us at (619) 367-6220